Turmeric has been used for centuries for its therapeutic properties. Recently, turmeric has blown up on the market! Call it the global market, or the increase in research. Whatever it is I'm so happy to have discovered it and that it is readily available and inexpensive to buy! Try it in my Golden Milk Latte!
Turmeric is one of the most widely researched plants for use medicinally. It has extremely powerful antioxidant and anti-inflammatory properties. However, the bio-availability is not very high. So, just taking turmeric alone won't do much for you.
Black pepper can increase turmeric's absorption up to 2000 times! I use a mixture that includes turmeric, black pepper, and other spices including ginger, cardamom, cinnamon, and cloves. These added spices further increase the healing properties of this drink! Ginger, cardamom, cinnamon, and cloves all have anti-inflammatory properties.
You can either make this drink with a milk frother for a foamy topping, or using a hand blender. Either way, the taste is delicious and the nutritional qualities are the same!
Step 1: Make the golden milk paste
Start by mixing 1 scoop of golden milk latte mix into a splash of milk at the bottom of a mug. This will ensure that there are no powdery chunks of turmeric powder in your latte!
Another way to do it is, add the latte mix to the bottom of a glass with maple syrup. Whisk it together and this will form a paste. Then, you can pour the rest of your warm milk into it.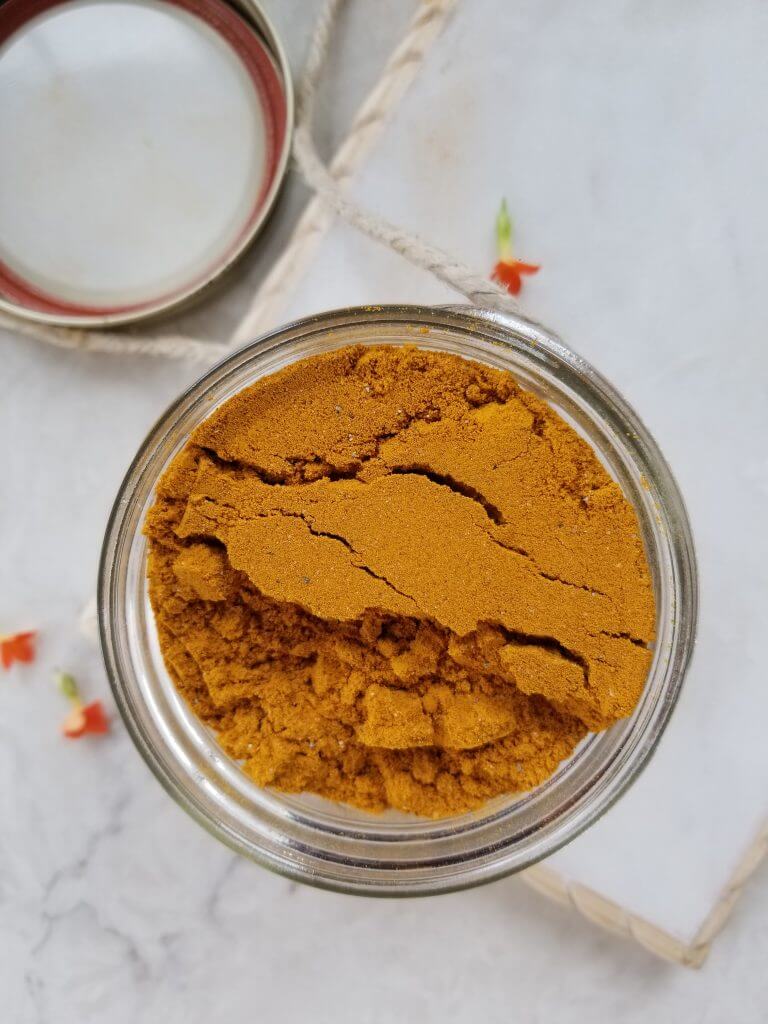 GET MY GOLDEN MILK LATTE MIX HERE
Step 2: Steam your milk
For this you can either use a hand held steamer, or the steamer attachment of your espresso machine. The microwave or stovetop works fine too, but won't get as frothy!
Steam or warm your milk until it is hot.
If you want to see the steamer and espresso machine I have at home, you can visit the kitchen gadgets page of my amazon shop account.
Step 3: Pour your golden milk latte
Pour half of your steamed milk over the paste you made with the turmeric powder and milk.
Whisk the warm milk in until it is fully combined into the golden milk mix and no lumps remain.
Then pour the rest of your milk!
Enjoy warm!
---
The Blender Method:
Another way to get a frothy texture if you don't have a milk frother or steamer is with a blender! This is my favorite way to make a golden milk latte in a hurry!
All you have to do is heat your milk in the microwave or over the stove and then add it to a blender along with the golden milk latte mix.
Blend until it is smooth and no chunks of the turmeric powder are left. Pour into your favorite mug and enjoy!
---
Don't forget to follow me on Facebook, Instagram, Pinterest, and Youtube!
---
If you make this recipe and loved it, please be sure to tag your photo #thehintofrosemary and leave me a rating in the recipe card!
Golden Milk Latte
This golden milk latte is made with turmeric and is incredibly healing. Made with warm plant milk, it is just what you need to boost your immune system!
Ingredients
1

scoop

golden milk latte mix

1 ½

cup

steamed plant milk
Instructions
In a mug, whisk the golden milk mix into a splash of milk until a paste forms.

Pour your milk into your mug and enjoy immediately!
Disclosure: Some of the links in my post are affiliate partners. This does not result in an increased cost for you, but it does mean that I make a commission if you make a purchase through the link. The money earned helps me maintain the cost of running this website.